The FP7 TRADR project held its final review meeting at an industrial site in Mestre, Italy, under the great hospitality of the Comando Provinciale Venezia Vigili del Fuoco on 21-22 March 2018. The review was attended by the EC Project Officer, three external reviewers and representatives from all the eleven partners of the TRADR consortium. More than 30 members of the large TRADR team participated to the meeting and contributed to the success of the project.
The very tight agenda contained presentations of the scientific results/achievements and three integrated demonstration sessions in which the functionalities of the TRADR integrated system were showcased in action operated by firefighters in an industrial-incident response mission (this video gives an impression of the demonstration scenario).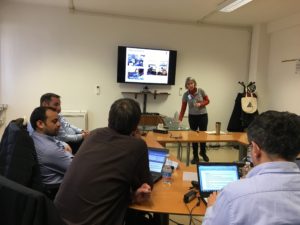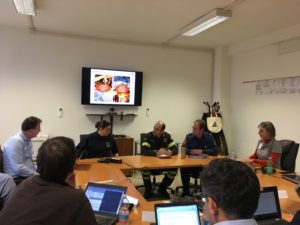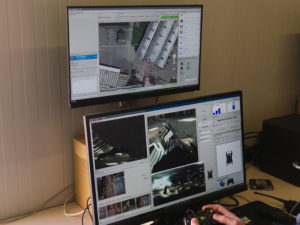 The reviewers and the project officer gave overwhelmingly positive final feedback on the excellent S&T progress achieved in the project and its impact. They praised the close collaboration with the end users and their active involvement and contributions throughout the project. The TRADR consortium in its turn was grateful for the constructive feedback it had been receiving from the reviewers and the support from the Project Officer.
Big thanks to everyone who has contributed
to the success and excellence of the TRADR project!!!