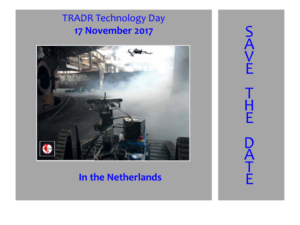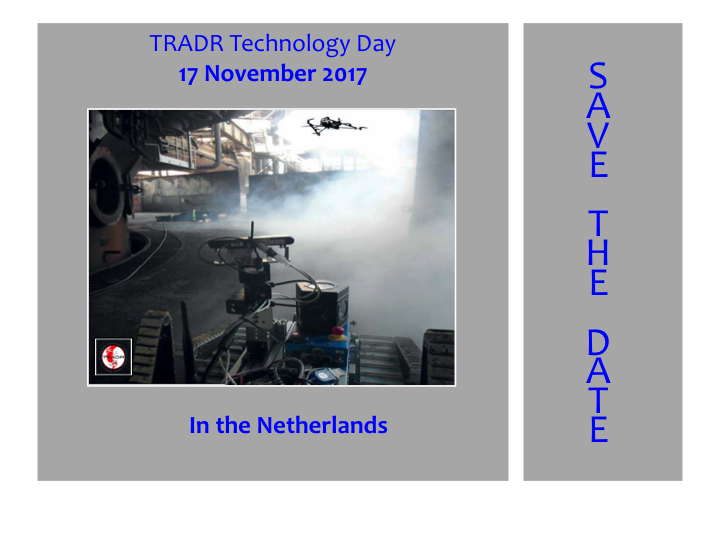 We invite you to save the date for the "Robot-Assisted Disaster Response Technology Day" organized by the TRADR Project on 17 November 2017 in the Netherlands.
The EU project TRADR is on the forefront of developing and deploying technology for human-robot teaming for robot-assisted disaster response in Europe.
Do not miss the opportunity to attend presentations on the current 

state of the art,

 see a practical demonstration of 

the TRADR integrated system and make contacts with experts within and outside the TRADR project.

If you are interested in participating or have further questions, please send an email to: 
technologyday@dfki.de

The full program and further details will be announced later.  

Please feel free to circulate this invitation to your colleagues and networks. Thank you. 

We thank you for your interest and look forward to welcoming you on November 17th.